Internet Communication Sucks
I created this site so I'd have a place to vent.  I've done a bit of it - mostly related to social media.  That still has me flumuxed.  I like to post here as way to cleanse myself of negative thoughts.  Consider it psychiatry for the internet world. To clean my headtrash I thought I'd relate a couple of things that happened in the last few weeks.  Both of which left me...
Old Man Problems and Social Networks
In July of 2011 I wrote a post here called "Tragedy of the Google+ Commons." In that post I talked about all the ways Google+ could fail.  One of the ways was through the "automation" of push from other networks into G+.  And it's happening. I just noticed the other day that I was seeing "tweets" in my G+ stream.   I don't want that.  I have...
Do you have a toilet in your living room?
It's been a long time since I posted here.  Seems this is becoming my default location to bitch about everything social media.  Yup… that's what's ahead… I just went through my Facebook page and it seems that everyone I am connected with is clueless about twitter or LinkedIn or RSS feeds.  My Facebook stream is clogged with updates on business crap.  Conferences,...
Watch
The Washington "Elite" Have No Clue If you all want to know what's wrong with our country jump to 3:53 in this video from the Daily Show last night. Our representatives just don't live in the world we do.  There is no excuse for the stupidity and disconnect that this woman exhibits. I am only a few years younger than her (less than 10 more than 1.) 68% of the US...
Tragedy of the google+ Commons
Have you ever heard of the "tragedy of the commons"?   Yes…?  No…? Well let me 'splain it to those in Rio Linda…  From the oracle called Wikipedia… The tragedy of the commons is a dilemma arising from the situation in which multiple individuals, acting independently and rationally consulting their own self-interest, will ultimately deplete a shared...
Automation Killed the Social Network
                I was watching my G+ stream yesterday and last night and enjoying the conversations.  I was thinking that this was what twitter was like a few years ago.  It was what Facebook was like about 5 years ago. Then it hit me… it was like any social network "BA." What is "BA"? "Before Automation." All my social networks were wonderful places...
Gangland In Social Networks
I'm a bit in awe right now.  I signed up for Google+ the other day.  You may have seen the post on "circles" here.  I like the approach they are taking.  And, it seems others do too…  Link to:  Google+ About to Hit 10 Million Users Whether the numbers are right or not is irrelevant - it's safe to say it came out of the gate screaming.   I'm not surprised - it...
Google+ Circles
South Carolina has pretty liberal laws associated with fireworks.  I think you can light off anything so long as it doesn't have a recent military serial number (WWII stuff is okay I think.)   That probably explains the high number of people with nicknames like Lefty, Stumpy, Cyclops and Bubba.  Not sure how we got Bubba but I'll guess it had something to do with fireworks (or deep...
My Father's Day Gifts
   Sunday is Father's Day - so I'm told.  I really don't remember it each year, it kinda creeps up on me and I'm not aware of it until my two kids try to subtly weasel out of me what I would like as a gift… Kids… "So Dad - what do you want for Father's Day?" Me… "Nothing really.  Just be good. Be honest. Be kind. Be...
I'd Rather Create Drama than Live It – The New...
I'll admit it.  I've watched a few episodes of Real Housewives (insert city with more money than brains.)  I always feel terrible later.  Kinda like eating too much pizza.  Tastes great while doing it but you feel lousy afterward.  RHW is like that for me.  I can't stop watching.  I know it's wrong and I'll feel horrible later.   But.  I.  Can't.  Stop.  Watching.          As I was...
Get A #CincoDeWempen Badge!
You asked for it… you got it.  An official, unofficial #CincoDeWempen button for your blog, twitter, facebook and whatever account.  Feel free to copy and paste wherever.
#HRevolution - Why It Sucked
It sucked 'cuz it's over. Yeah, I know, the title is a bit of click bait.  Sorry for the subterfuge but with all the positive posts on this conference I thought mine might get lost in the mix.  And since I am a honorary member of Gen Y (or think I am) narcissism is inherent in all I do and I couldn't stand to not be noticed. I'm posting here on my personal blog because my...
Here's to the old farts...
    My Dad had a hat once.  A trucker hat with the words "Old Fart" on it.  I'm sure it was a gag gift from a long-past Christmas.  Maybe even given by me to him.  Not sure.  I don't remember him ever wearing it in public but I'm confident it made an appearance at a few family get together's once the Martinis were mixed. You may be wondering where this is...
Do Big Shots Need to Know Excel?
Over a couple of beers and a fabulous finish in the Butler-Pitt game this weekend I got into a conversation with someone about their job.   They mentioned someone they worked with - and not it a good way.   The person they worked with is a muckety-muck PhD. at their firm and is pretty well-known in their industry and pretty well-paid. As a clueless parent of teenagers might opine - "they...
Positional Awareness - You won't know if you don't...
Most of us have had the experience of driving on a busy 3-lane highway with one car ahead of you that isn't getting the whole - "drive with the traffic or get out of the way" - thing.  Either they are in the far left lane (supposedly for speedier folks) with about 200 cars behind them, bumper to bumper.  Or, they are in the middle lane - seemingly in a contest with the cars on...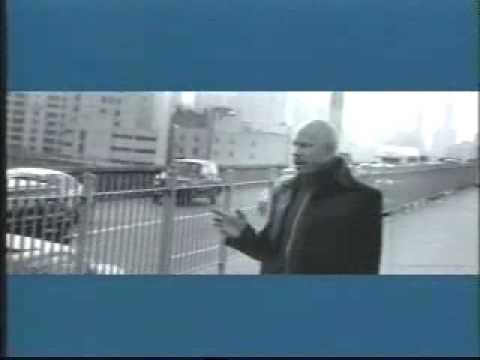 Innovation Needs More McDonald's
I was traveling by car yesterday to a client meeting.  I used the GPS on my DroidX (works pretty darn well BTW.)  It got me right to where I was going with no problem.  But I was a bit early (if you call an hour a "bit" - but I'm anal about meetings.)  After I was comfortable with where I needed to be for the meeting my next thought was COFFEE. So I dug into the google maps...
Does Social Media Create An Infinite Empty?
Last night, like I often do, I listened to @steveboese and the @HR_Minion do that thing that they do - the #HRHappyhour blogtalk radio show.  They had as a guest, Professor Sherry Turkle (@sturkle) of MIT, and author of 'Alone Together', to talk about the implications the advances in social technologies have (will have?) on us as human beings. It was one of the more interesting shows...
My Super Bowl Recap – I know you won't like it...
I watched the Super Bowl on Sunday like a few million others – and really enjoyed the game.  Not that I'm a fan of either team but it was exciting and interesting down to the last few minutes.  It's been a long time since that was the case.  I also followed twitter a bit more than I have in the past – mostly 'cuz I stayed home so it was just the wife and I watching and there's only so much you can...
hrringleader asked: Is your first name Wendell? Wilbur? Wagner? Wyatt? Or is it something more classic like William? Can I call you Bill instead of Paul if it is??
hrringleader asked: I'd like to know which Sesame Street character you relate most to and why. :)
hrringleader asked: Do you get many random questions like this?
hrringleader asked: Does your real first name start with "W"?
Blog Carnivals - Get Back to Your Roots
For the record… I have friends who host and manage blog Carnivals.  They won't like this post. What is a Blog Carnival? For those who may not be familiar… A blog Carnival is a compendium of blog posts in one post, hosted on a blog site by someone familiar with the subject matter of the Carnival.  Hopeful bloggers submit an original post from their own site to the Carnival Host,...
People of Facebook - I'm Sorry
If you're my "friend" on Facebook you'll want to read this post because there is a chance in the near future you won't be my "friend" on Facebook anymore.  If you're not my "friend" on Facebook - you'll still want to read this post because it will save you the time and heartache when your "friend" request is ignored....
SOTUS - POTUS - BOHICA
I don't watch, listen or read the SOTUS (State of the Union Speech) by the POTUS (President of the United States) for the same reason I don't read a company's annual report before I invest in their stock. Annual reports are synthesized, designed, crafted, hedged, spun, managed, cleansed, censored, approved and finally, washed of any information that could potentially make you...
Welcome to Generation Cranky. Happy Birthday To...
I am posting this on my birthday.  Age unimportant.  Suffice to say I am Generation Jones.  Born to do great things but then confronted with a different reality leaving us unrequited, jonesing so to speak.  At least according to Wikipedia. I am also at the same age that my father was when he was planning retirement from the Air Force after 30 years (he ultimately retired at 55.)  I am not...
"Don't be mean. Ask how you can help. Break enough rules to get in..."
– me - as CEO to every new hire.
West Wing Beta - The American President
In 1995 the movie The American President starring Michael Douglas was released.  I call it West Wing Beta because the movie was written by Alan Sorkin - who also wrote the West Wing and the movie starred many future West Wing actors.   There was a scene in the movie with this dialogue… Lewis Rothschild: They don't have a choice! Bob Rumson is the only one doing the talking! People...
Pissing Off Customers as a Marketing Strategy
I left yesterday for a quick business trip. I connected in Detroit. That should have been enough punishment for any business traveler but our airline industry has much more up its sleeve. I arrived in DTW and checked the board for my connection.  I had a 3 hour layover.  I noticed another flight to my final destination that was leaving in an hour.  I could cut 2 hours off my layover.  I checked...
Hairballs and Paradoxes
I recommend one book above all others when people ask what business books they should read.  The book I recommend is Gordon MacKenzie's:  Orbiting the Giant Hairball: A Corporate Fool's Guide to Surviving with Grace.   It's not your traditional business book.  It doesn't talk about business models.  It doesn't talk about profits and losses. It talks about (IMHO) how...
"Andrew Keen, author of The Cult of the Amateur, considers the Semantic Web an..."
– Seems I'm not the only one who thinks the web needs a filter…  http://en.wikipedia.org/wiki/Web_2.0
9 tags
Social Networking Is Adding Too Much Garbage to...
I've been ruminating a lot lately on the whole social media/networking thing.  You know - the twitters, the blogs, the Facebooks, the LinkedIns, and now the Quora.  I think all of this "connectiveness" is creating a big hole in the knowledge capital we access everyday.  And it's not a good hole.  I think it is a hole that needs a little "old style" media...